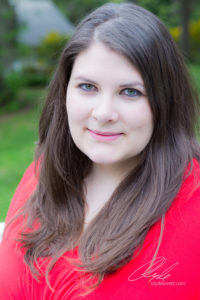 ALimages, established in 2011, is photography, graphic design and other creative expressions by Alicia Lockwood.
I bring creativity, experience and education into every project.
Experience in graphic design and print media in various capacities using Adobe CC software, commercial printers and equipment.
Experience in photography using a professional DSLR; Canon 5D Mark II, Paul C. Buff studio equipment and editing photographs using Adobe Photoshop Lightroom software.
Experience in fine art mediums such as oil, acrylic, colored pencil, pen and ink, charcoal and watercolor. I am an Artist In Residence at the Blue Raven Art Studio-Gallery in Kayenta, UT at the Coyote Gulch Art Village.
I specialize in working with non-profit organizations.
I have been a part of many film, design and photography projects. Collaborating is important to me and an essential step in creativity.
My education includes an Associates of Arts Degree, focusing on art and design courses, from Grays Harbor College and a Bachelors of Fine Arts Degree in Visual Communication with a double major in Photography and Graphic Design from Northwest College of Art and Design.
Currently, I work part-time at the St. George Art Museum as an Art Museum Specialist – Education. Where I create activities for the Family Discovery Center and I am a Docent and Artist Liaison for museum tours. I also help plan activities and events for the museum.
I continue to study, research and uses many tutorials to stay current and learn new creative skills.
My work has been shown:
TK Gallery, Seattle, WA July 2012
Fingers Duke Design Studio, Bremerton WA October 2014
Red Cliffs Gallery, St.George, UT March-April 2017
Red Cliffs Gallery, St. George, UT May-June 2017
Blue Raven Studio-Art Gallery May-Current
Here are some reviews about ALimages:
"I love working with you; if I could afford it you'd be my full-time designer…thank you." – Dr. Gloria Gilbere, Institute for Wholistic Rejuvenation
"Thanks for being so easy and awesome to work with!" – Rosie, Scarlet Road
"I've been thrilled by the design work Alicia Lockwood has provided us for the past 4 years and would readily hire her again." – Linda Wolf, Photographer and Teen Talking Circles co-founder.
"Her skills at taking pictures are amazing. And she is very professional" – Eric, Victory Pest Control
"I've seen many different things that Alicia has designed, and she always does beautiful work. She also does a fabulous job with photos! Such a huge difference between the photos I took of my jewelry myself and the great ones that she took. I would definitely recommend her!" – Brenda, Uniquely Yours – Jewelry by Brenda